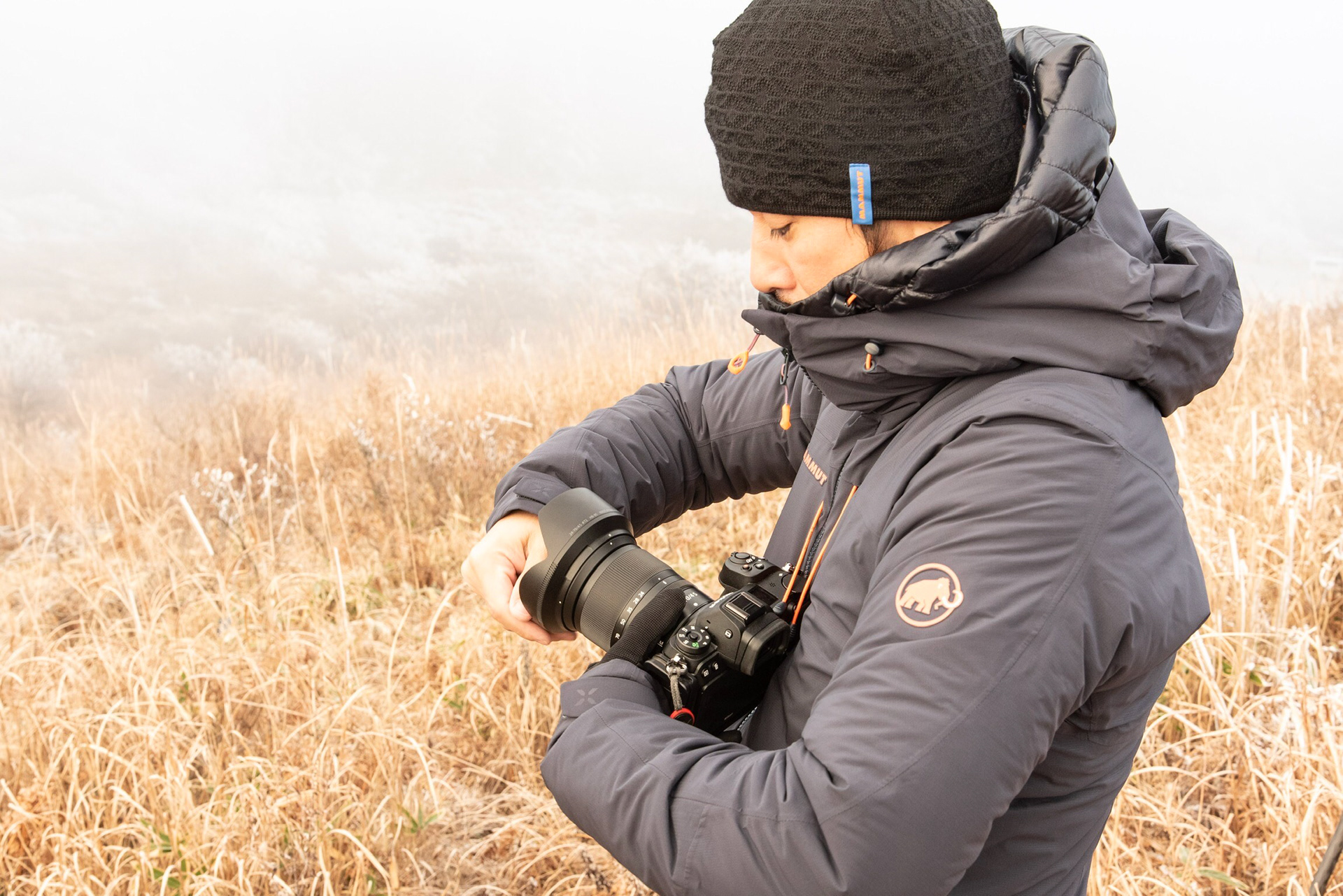 2014年にはじめて訪れた北アルプスで見た夏山の景色に心を打 たれ登山を始める。
 スマートフォンでの撮影に限界を感じ、最初のカメラであるNikonD5500を1年後に導入すると
 その後さらに1年でフルフレームフォーマットのD750を追加するほど登山と撮影にのめり込んだ。
 またこの頃から撮影後の後処理(レタッチ)について本格的に学びはじめ自身の方向性を模

索していく。
 2018年にミラーレス機であるZ7がNikonより発売されるとメイン機をZシステムに入れ替え、
 その後も次々とその数を増やすZレンズの品質に魅了され山岳フィールドでの創作活動に注力している。
 Taisuke Goto


 Born in Nara Prefecture and currently living in Aichi Prefecture.
  In 2014, he visited the Northern Alps for the first time and was so impressed by the summer mountain scenery that he   started mountaineering.
 Feeling the limitations of shooting with a smartphone, he introduced his first camera, the Nikon D5500, a year later.
 After that, I got into mountaineering and photography to the extent that I added a full frame format D750 within another   year.
 It was also around this time that he began to learn about post-processing (retouching) in earnest, and began to search for   his own direction.
 In 2018, when the mirrorless Z7 was released by Nikon, he replaced his main camera with the Z system.
 Since then, he has been focusing on his creative activities in the mountain field, fascinated by the quality of the Z lenses,   which are increasing in number one after another.
  Lens  NIKKOR Z 14-24mm f/2.8 S
            NIKKOR Z 24-200mm f/4-6.3 VR
            NIKKOR Z 70-200mm f/2.8 VR S
               Really Right Stuff TFC-14 Series 1 Mk2
 Head  Really Right Stuff BH-40
 Filter  KANI 100mm system